Dr. Alexandra Raut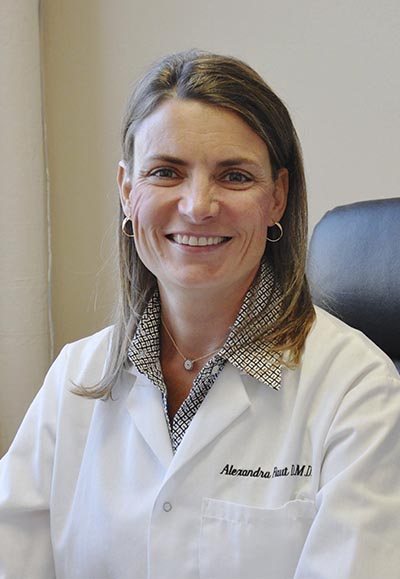 Dr. Alexandra Raut grew up in Montreal and went to Dental School at the University of Montreal. She earned her DMD degree in 1998.
After graduating from Dental School, Dr. Raut was selected to a General Practice Residency at the Cleveland Clinic Foundation. There she performed all facets of dentistry in a hospital setting. She came to New York City in 1999 and finished a Dental Oncology Fellowship at Memorial Sloan Kettering Cancer Center in 2000. This is where she gained experience with Head and Neck Cancer patients. She then continued her post-graduate training at Montefiore Medical Center where she finished a 3 year specialty in Prosthodontics . As a specialist, Dr. Raut has advanced training in a wide range of restorative procedures, including smile design, dentures, partials and implants. She holds memberships with the American College of Prosthodontists and the American Dental Association.
Dr. Raut is the proud mother of two girls. She enjoys skiing, traveling and family activities.
Anna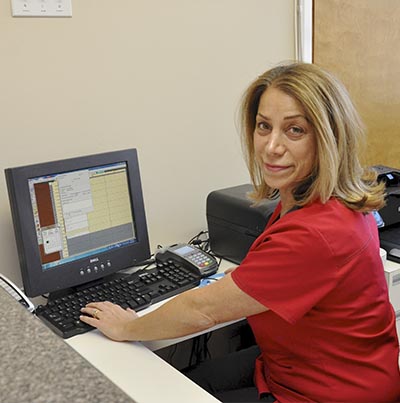 Anna has joined the practice in 2014 and, with her previous experience, quickly performed a variety of patient care, office, and laboratory duties. She works chairside and makes patients as comfortable as possible in the dental chair, prepare them for treatment, and obtain their dental records. With her hard working skills, she is also responsible for greeting, assisting and helping patients make their appointments, review their accounts, and guide them with their insurance questions.
Anna is friendly, compassionate, reliable and has a strong work ethic. Patients feel comfortable in her presence. She is the proud mother of one daughter and enjoys a full range of family activities.